MEET OUR ROUTESETTING TEAM: Otto Karhu
Do you know who are behind the problems at Boulderkeskus? BK's talented routesetting team is responsible for setting inspiring movements and challenging top quality boulder problems weekly. In this series we introduce you to these wizards behind the magic one by one.
Say hello to Otto!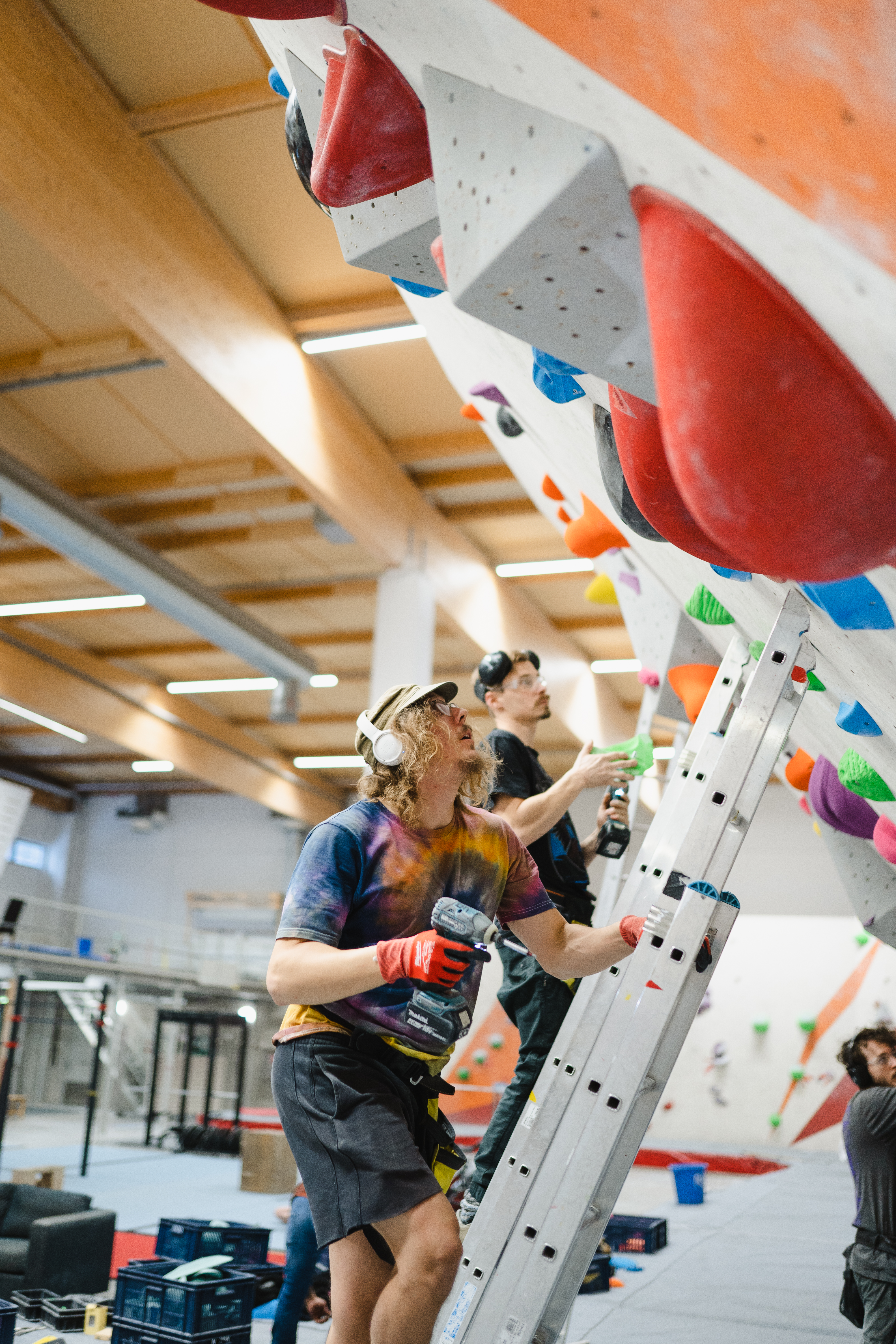 How did you first start climbing?
I went on my first "climbing trip" as a toddler (my parent are climbers). I have climbed for most of my life but things really took of when my parents forced me to go on a Nordic youth climbing camp in Norway back in 2013.

How did this progress into routesetting?
I set my first boulders in 2014 when my home gym (Tampereen Kiipeilykeskus) started running out of boulders for me to climb.

What are your favorite types of problems to set? // What's your favourite climbing style?
I love setting dynamic coordination moves.

What do you love the most about routesetting?
When the whole routesetting team works together in molding an idea/ideas into a boulder problem for the customers.

What's your process when you go to set?
1. Strip the wall and then maybe wash some holds. 2. Discuss ideas with others who are setting that day 3. Select holds, get coffee and put some volumes up on the wall. 4. Put up a draft of some idea on the wall using selected holds and maybe test it if I'm a bit doubtful of it working. 5. Chat a bit with the other setters about their drafts. 6. select holds make another draft. 7. Eat and drink coffee. 8. Repeat the chatting, hold selecting and setting many times. 9.Start testing the drafts as a group/in groups 10. Tweak the drafts 11. Testing and then tweaking until setters happy 12. Making sure the days set has a good variety of moves and difficulties and making changes to the problems so that this is accomplished.

What do you find hardest when routesetting?
Making easy interesting climbs.

What is your favorite climbing area/problem/route outdoors?
Céüse.